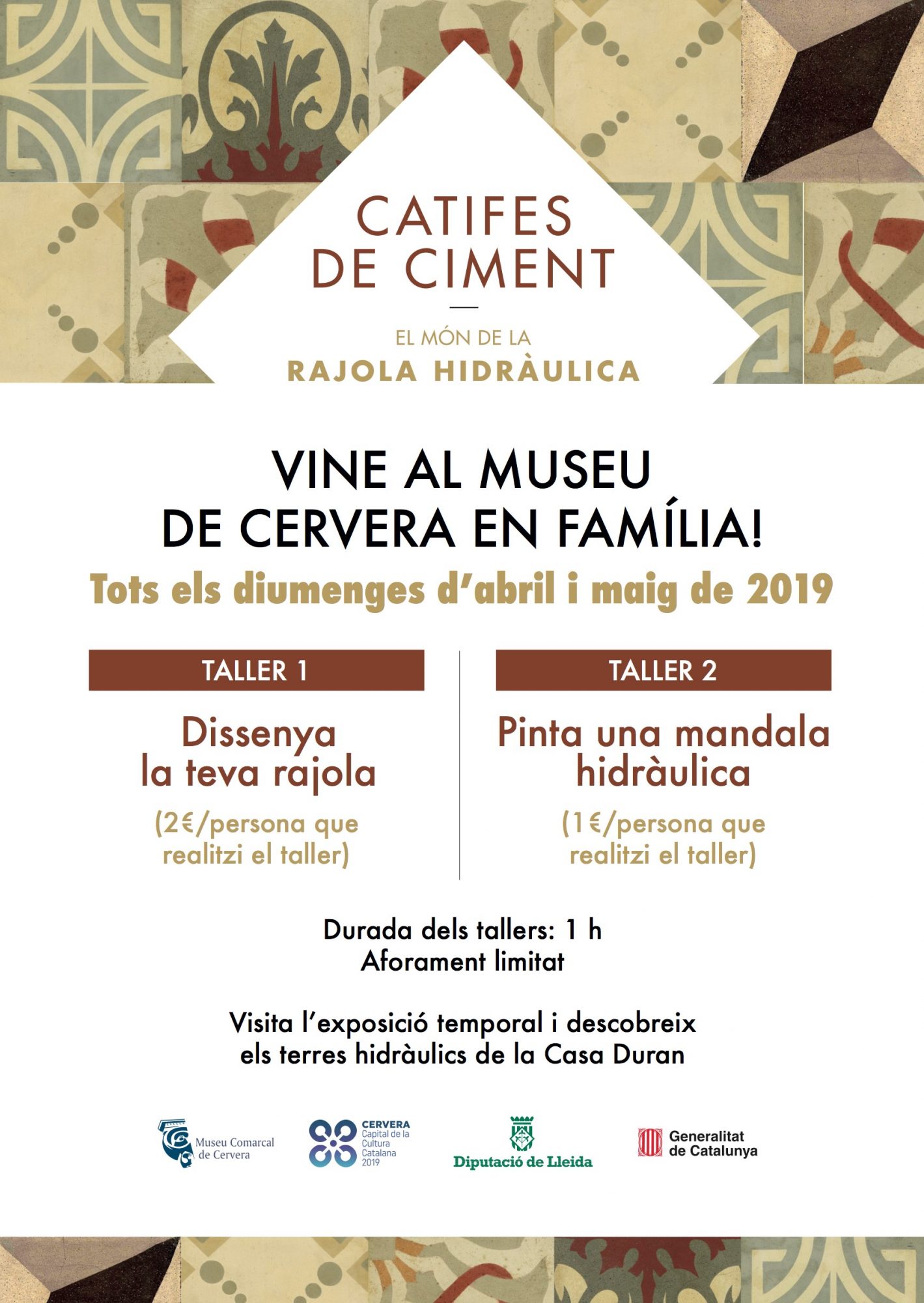 Every Sunday in the months of April and May of 2019, you come as a family to the Museum.
Visit the exhibition Cement Carpets and discover the hydraulic lands of Casa Duran i Sanpere.
You can design your own hydraulic tile (workshop 1), as well as paint a hydraulic mandala (workshop 2).
All the detailed information on the attached poster.