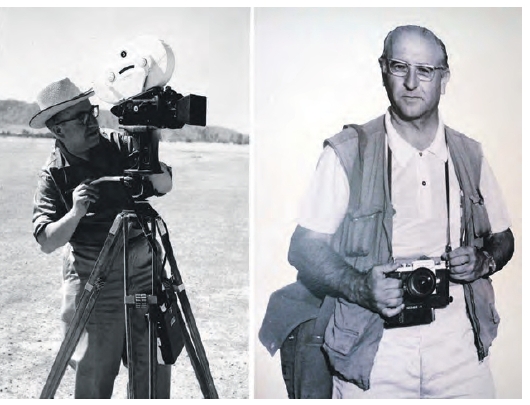 Day: Thursday, September 19, 2019
Hour: 7:00 pm - 8:00 pm
Place: Farinera (between c. Castellnou and av. Of the Pyrenees)
Free temporary exhibition under the Isagoge 2019 43th Cultural Week Cervera, as well as Capital of Culture 2019 Catalan Cervera. Born in Cervera, brothers Frederick and Claudio Gómez Grau used photography to approach the cinema. In the late fifties, landed with Hollywood blockbusters fleeing the crisis of System Studies troubled Europe for cheap labor. The cameras brothers Degree from the front row of the spectacular scenery of those blockbusters that evoked the Roman power and revolutionary Russia, left evidence of an empire as dazzling as ephemeral. These shootings brought international stars that illuminated a cultural landscape rather gloomy: Ava Gardner, Charlton Heston, Sophia Loren and Rita Hayworth; Myths available to photographers Cervera. The legacy of Gómez Grau exceeds six thousand photographs documenting hundreds of shootings in which they intervene.

.