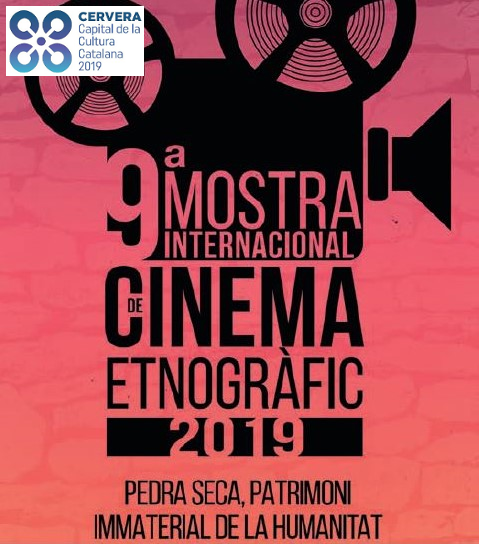 In the context of the acts of MMEU: Magic moments in unique occasion of the Catalan Cervera Capital of Culture in 2019, the Museum of Cervera are participating:
Thursday 18 July at 21pm,
Duran House Museum Sanpere: 9th Ethnographic Film: Dry Stone, Intangible Heritage of Humanity.
Friday 19 July at 22h and Saturday 20 July at 22h and 24h
, terrace of the Casa Duran: The Cercacurts , the best films of the festival.
The Museum of Cervera participates again in the Ethnographic Film Festival with the aim of presenting the material and audiovisual authors closely linked to our territory. This time we dedicate the first session of the Show (Thursday 18 July) the knowledge and techniques of the art of building dry stone walls, declared by UNESCO Intangible Cultural Heritage of Humanity on November 28, 2018. The show combines these documentaries with a selection of short films festival The Cercacurts, in two sessions (Friday and Saturday 19 and 20 July). This festival screenings conducted by Segarra over ten editions. Now we have the opportunity to see the best in special projections on the terrace of the Casa Duran and Sanpere.