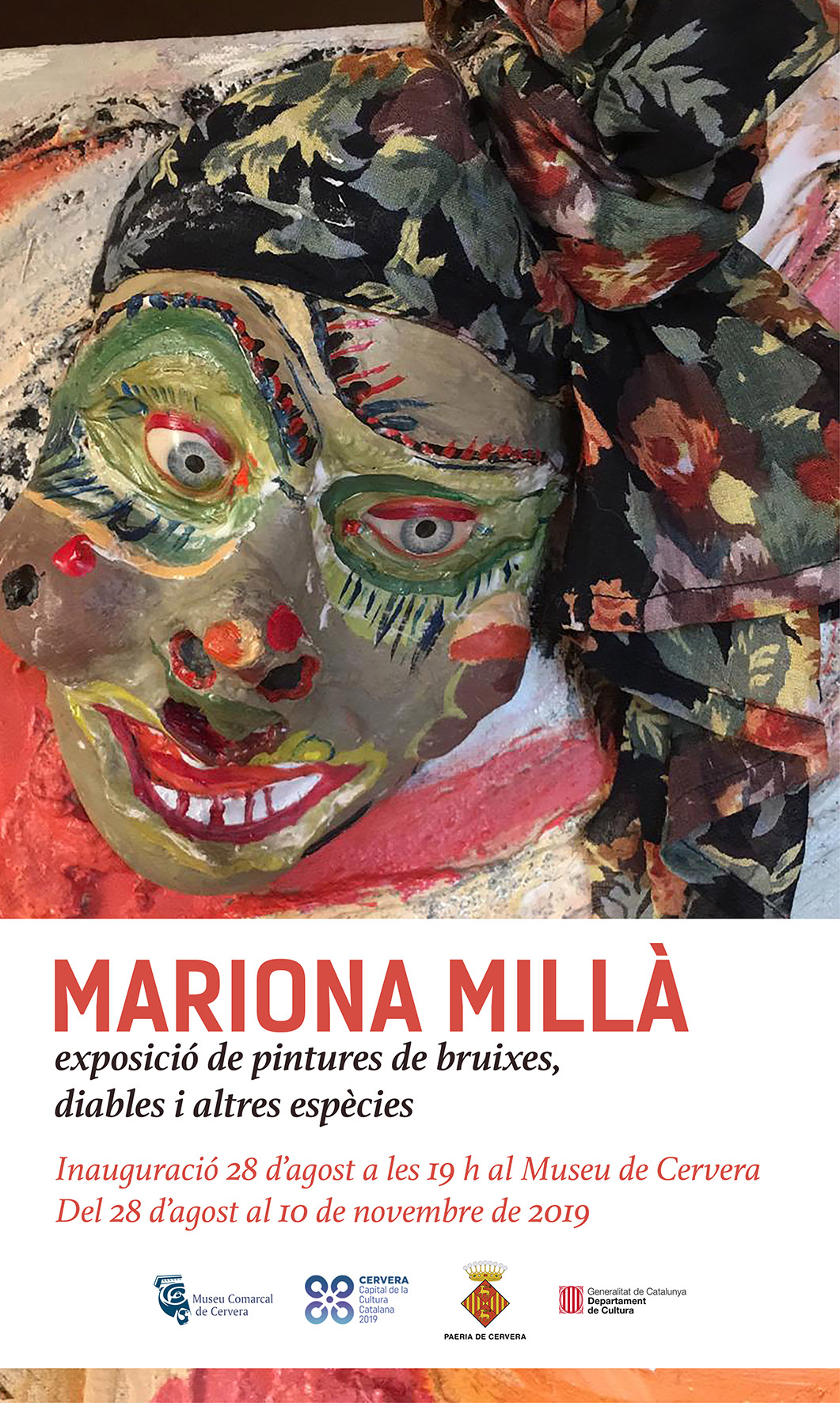 From 28 August to 10 November 2019. A temporary exhibition free.
Opening: Wednesday 28 August at 19pm at the Museum of Cervera (c. Major, 115).
This is the Dialogue # 3 Light and color Aquelarre of Cervera Cultural Capital in 2019 and inaugurated the 42nd edition of the Aquelarre of Cervera (from 30 August to 1 September 2019) .
The Barcelona artist, Mariona Miller, committed to society and closely linked to the culture of proximity, this pictorial exhibition dedicated to the study of plastic Aquelarre Cervera. From a personal perspective Miller interprets the party and the imaginary linked to this. The artist does a reading key artistic encounter more Cervera late August from firsthand experience the festival in 2011. It includes drawings, paintings, sculptures, models of new creation with fire , witches and demons as protagonists.

In this exhibition, we find from a great book notes "Genesis" which outlines the vision and spontaneous snapshot of the artist, to the careful development and become indispensable figures like male goat multiple actions and of course witches, so divine and earthly. Beautiful or ugly but protest to the core. Bold, masked, adorned with the hair grow long and cut to apòzemes with herbs and crops ecological awareness and devours plastics. Libertarians humans and other species to protect. Also showing small pieces viewpoints and attitudes, questions and sometimes blasphemous and confidantes, others; and even visitors can submit their wishes and requests in a picture of bright colors that will.