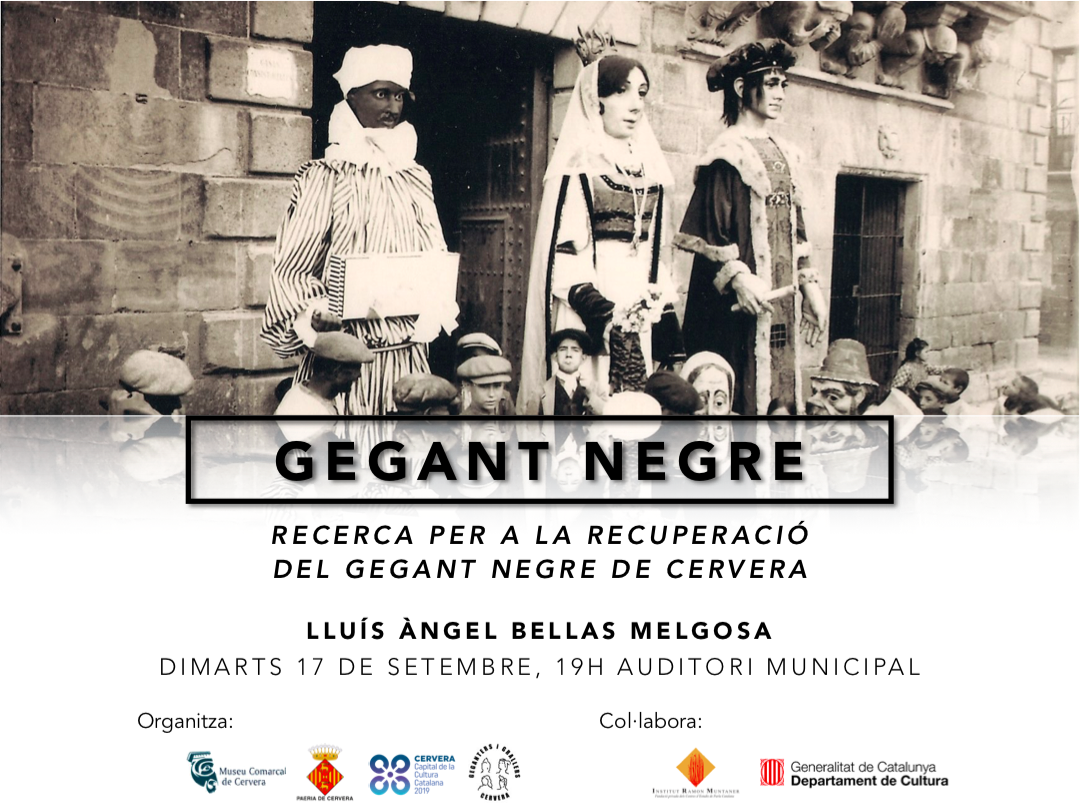 Tuesday, September 17, at 7 pm (19h) at the Auditorium of Cervera (c. Major, 59).

Conference presentation of research etnohistórica the anthropologist Louis Cerverí Bellas carried out on the Giants Cervera and in particular on the draft recovery of the giant black Cervera. This research has been driven by the Museum.
At the same time, the document will be signed at the Museum of Cervera store, handwritten parchment old Giant 1948. The first object for the future creation of the "House of the Fiestas de Cervera."
The event takes place in the framework of the Isagoge and the Festival of the Holy Christ in 2019, and a previous release of the same giant on Saturday 21 September at 17: 30h in the courtyards of the University of Cervera.