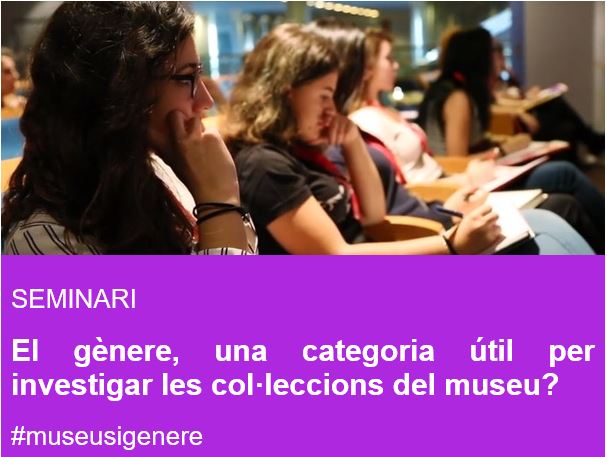 16 September 2019 at the Museum of History of Catalonia
Network History Museums and Monuments of Catalonia, which comprises the Museum of Cervera, professional organizing this conference to discuss the implementation of the gender research and the acquisition of collections in museums .
PROGRAM
9:30 am meeting, collecting badges and coffee.
10h Lecture Presentation:
Margarita Sánchez Romero. Professor of the Department of Prehistory and Archeology of the University of Granada and president of the Spanish Association of Research Historia de las Mujeres (AEIHM)
11.15 Experiences:
Pauline Maria Davila and Luis Naya. Hezkuntza Museoa. Euskal Herriko Unibertsitatea.
Teresa Vinyoles. Medievalist historian. Catalonia is a pioneer in the study of women in history.
Denis Chevallier, director of scientific MUCEMLAB, Marseille.
Lunch 14h.
15:30 Panel discussion
moderated by Natz Farré, journalist and communicator.
More information
Download the program here